When you are expecting a new little one to join your family, there are a lot of things that run through your mind. There may be concerns about whether you are really ready for him, whether you will be a good mom, and how to make sure that he is comfortable and safe. You can read all the how to books and prepare yourself mentally to take care of an infant, but the best thing you can do for yourself is consider handling the baby preparations while still pregnant instead of waiting until the last minute.
Set Up the Nursery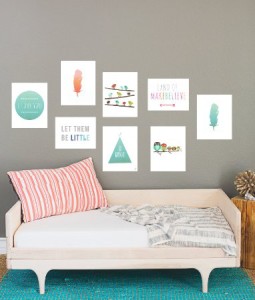 Even if you do not have an entire room to prepare at this time, you can still start preparing the area in your room where you want your little one to stay when they first come home from the hospital. This includes getting them a dresser set up, newborn or 0-3 month sized clothes, baby blankets, diapers and wipes, etc. Other furniture that you may want to consider is the glider or rocking chair you may want to use when it is time for your baby to sleep and a changing table. The one absolute necessity for any nursery or area where your little one will sleep is the crib. For this, you will want to take your time and read through many crib mattress reviews to ensure you get the right one for your little one.
The Baby Necessities
Other things that are a necessity include bouncers and swings according to some parents. For others, they want a baby carrier as well. Some parents want to get everything they could possibly need for their little one including bottles, Tylenol drops for colds, play mats for belly time, gas relief drops, wash rags and towels, etc. As the expectant mom, you have to decide what you need to have on hand for when your little one comes home.
Enjoy the Preparation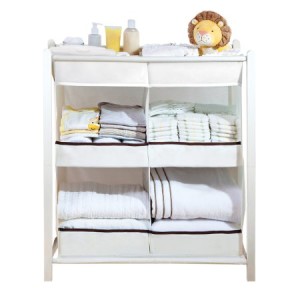 Choosing a car seat for your little one, the mattress you feel you can trust to protect your sleeping baby, and all other things are huge. These decisions should not be made lightly. You should do your research and even though many others prefer the Simmons Beautyrest crib mattress, it doesn't mean you should buy it unless you are sure you trust in its quality. There are many reviews about it and most people do feel that it is the best choice for their little one, but is it truly right for yours? You get to decide.
You have 9 months to worry about preparing for your little one. There are no decisions that have to be made right now, as long as you take your time and start preparing early in your pregnancy. Planning and preparing, doing your research early, and getting the little things as you go along will take the stress out of it and allow you to enjoy preparing for bringing your bouncing baby boy or your little princess home. This will also ensure that you gain an understanding of why others say that pregnancy is a beautiful time for a mommy-to-be.